Port wine can only come from Portugal
03/05/2003
Although port wine does not enjoy such popularity nor is well liked among consumers as in other parts of Europe, it is possible to find some types port in the Czech shops. However, few people know that it is not always the genuine port wine, which has precisely defined specific characteristics and rules concerning its cultivation, production and sale.

In particular: the genuine port is only such wine that originally comes from Portugal. In 1987 the governments of Portugal and the former Czechoslovak Socialistic Republic signed an Agreement on the protection of the data of origin, mark of origin and other geographical and similar marks, which clearly suggests that it is not possible to release in circulation wine with a certificate of origin saying Porto, Oporto, Port or Portwine unless it was produced in Portugal. In an opposite case the consumer is cheated, so as he/she is also cheated when "cleverly" mastered label graphic can give only impression that it is a product of a specific registered trademark. Therefore, it is not admissible to use a label indicating Oborto (Oporto) or PQRT (PORT), nor it is possible to write on the label a note "port-like wine".

Portugal has pushed through in the European Union a licence to produce traditional brown-yellow Tawny Port wine, which is manufactured as a mix of white and blue grapes, although a similar procedure in the production of wines is not allowed in the European Union. Port is simply a type of wine that is without parallel due to its centuries-old attention and conditions of viticulture. Therefore its consistent protection is well justified. A great many Czech producers of numerous specialities might have example in the Portuguese instead of complaining, in advance, about their traditional production being destroyed upon accession of the Czech Republic to the EU.
The Czech Agriculture and Food Inspection Authority discovers, from time to time, a falsely labelled port wine in the market. In such a case the action is uncompromising – the falsely labelled wine has to be immediately withdrawn from sale and the producer runs the risk of being subjected to a penalty. But also the consumers should be aware of a basic principle: if you really want to enjoy the genuine traditional port, then watch carefully the label. If the country of origin declared on the label is not Portugal, it is then clear that the producer tries to cheat you. In such a case the best is not to buy such a wine, and, just for sure, notify the Czech Agriculture and Food Inspection Authority.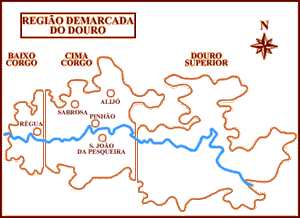 More information on port wine is published in the CAFIA web sites www.szpi.gov.cz under the reference to Information for Consumers (beverages).